Training Services Business Unit (BU)
S3's Training Services BU, headquartered in Huntsville, AL, is a premier provider of live, virtual and constructive training, training support and education services, particularly for aviation related operations in manned and unmanned military aircraft. The BU's primary customers are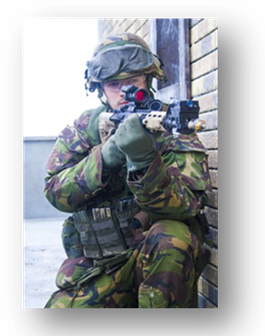 the US Army and a variety of Foreign Military Sales agencies and services. The BU's services include training for operational planning, intelligence support, combined arms exercises, live fire marksmanship and gunnery, Military Operations in Urban Terrain (MOUT), antiterrorism instruction, simulation exercises, simulator operations, force on force evaluations, Military Decision Making Process (MDMP), TACOPS, command and control, logistics support to tactical operations, staff augmentation, and flight operations. The Training Services BU maintains corporate offices in Huntsville, AL; Daleville, AL; and Killeen, TX with employees working at government sites in 14 states and several foreign nations.
With more than 180,000 flight hours logged in military advanced rotary and fixed wing aircraft, S3 is branded as one of the most diversified and accomplished suppliers of aviation training services in the defense industry. The BU is made up of four directorates that cover a wide variety of individual and collective training. Two of the four directorates provide primary support to Active Army Operations and FMS Cases while the other two Directorates supply training, operations, and logistics solutions to the Army's Reserve Component.
USAACE Support Directorate: This Directorate provides advanced aircraft qualification training and operational support to several customers at the United States Army Aviation Center of Excellence (located at Ft. Rucker, AL). The Directorate provides the customer flight line, academic, FMS, and Spanish-speaking aviation training support.
Security Operations Directorate: The SO Directorate, operating from offices in Killeen, TX, provides unit mission/collective training, operational support, and logistics services to US Army and Partner Nation programs. The Directorate provides staff augmentation for operations, intelligence, and logistics, and conducts ground and air training support at Fort Hood and several other sites through mobile training teams. The Directorate also leads the company's effort to deliver training and exercise solutions, security assessments, and emergency response programs to Homeland Defense requirements.
National Guard Support (West) Directorate: This Directorate, located in Marana, AZ, provides institutional flight training, simulator operations, environmental flight training, and program operational support for National Guard and FMS requirements. The Directorate provides this support to a variety of customers at multiple sites in several states.
National Guard Support (East) Directorate: The East Directorate provides aviation related services similar to its counterpart in Arizona, with the exception that it also provides hands-on systems maintenance support to its customers. The Directorate provides institutional flight training (rotary wing and fixed wing), program operational support, and significant logistics services to the National Guard and other military customers in the Eastern US.
The Training Services BU provides a wide range of support to several Foreign Military Service cases, as well as to the US Army's active and reserve components, for new equipment fielding and integration, simulator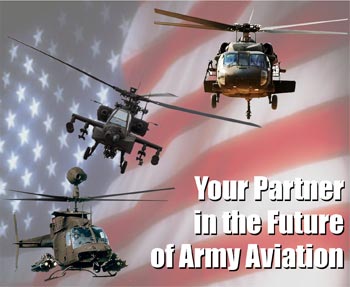 training, joint air and ground exercises, force on force operations, electronic warfare training, and military staff development.
Functional Capabilities:
Training Development
Institutional Flight Training
Simulation/Simulator Support
New Equipment Fielding/Training
Security Assistance
Emergency Response Planning
Unit Training and Exercises
Unit Logistics Operations
Information Technology Support
Safety and Risk Management Training