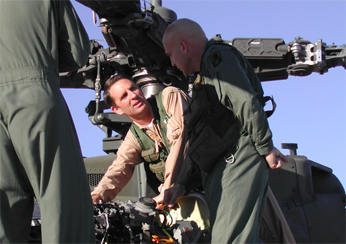 Global Logistics Support Services (GLSS), a wholly-owned subsidiary of S3, is specifically organized to provide responsive and cost-effective maintenance, logistics, training, and technical support services to US, Partner Nations, and commercial customers, worldwide.
GLSS provides a full complement of logistics services that include air and ground equipment maintenance, supply and warehousing, transportation services and Technical Support Services to our customers.
GLSS is collocated with its parent company, S3, and headquartered in Huntsville, AL. The company is the executive agent for the S3 Logistics Support and Service Contract Act (SCA) business lines. GLSS is responsible for the management and operation of S3's maintenance, supply and transportation contract programs.